Testimonials
The boys should be proud of the pond and creek bed, it looks sensational. We've already got dragonfly larva in the pond and lots of dragon flies around it. We have a resident frog and the birds are ...
Katie and Stephen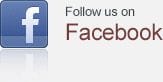 Hunter Fencing and Landscaping Team
The Hunter Fencing and Landscaping team is made up of individuals that are passionate about producing high quality workmanship. We pride ourselves on great customer service. The team are highly skilled in the trade of landscaping and strive to bring each client's landscape dreams alive. Servicing Scone, Muswellbrook, Singleton, Maitland and Thornton.