Testimonials
We are still in awe of how it all turned out and Max still comments on looking out of the window "who belongs to the garden and how lucky they are" its all still surreal. Once again thanks to all of you for the fantastic job that was done and we have had some wonderful comments from our neighbours.
Max and Sylvia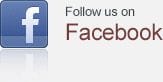 Water or Drainage Problem? Newcastle, Scone, Aberdeen, Muswellbrook, Denman, Singleton, Rutherford, Maitland & Upper Hunter
Drainage problems can be solved in a variety of ways. Hunter Fencing & Landscaping will assist in identification of the source of your water problem and advise on alternative drainage solutions. Ag pipes, bund walls, swale drains, sump pumps, drainage pits and Geofabrics® drainage systems are all possible contenders. Additionally, retaining walls can solve many drainage issues.
Causes of Drainage Issues
Properties in Scone and the Upper Hunter often have sloping blocks, which is one of the main causes of stormwater runoff issues. Drainage problems also manifest on land that has been poorly landscaped and not designed for adequate water runoff. Sometimes a drainage problem is related to faulty pipes or gutters. The water could also be flowing from a neighbouring property. Whatever the cause, once the water source and flow has been established, the best solution often becomes apparent. Hunter Fencing & Landscaping can also be contracted to manage any drainage system repairs, which saves you time and money getting alternative contractors involved.
Hunter Fencing & Landscaping has been assisting clients in the Scone and Upper Hunter area with their stormwater drainage problems for nine years. We have advised and installed all manner of drainage systems including Geofabrics, drainage pits, swale drains, agricultural pipes, bund walls and sump pumps. In addition, we are fully licensed to design and build retaining walls for both aesthetic purposes and as a drainage solution.
Don't put up with annoying water problems, call Hunter Fencing & Landscaping today.