Testimonials
I just want to say what a wonderful job Nigel and the boys done, we are extremely happy with the result. Thanks again for your help
Jennifer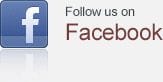 Landscape Designer Newcastle, Scone, Muswellbrook, Singleton and Maitland
'Where do I start?' That's a question our landscape designers often get asked at Hunter Fencing & Landscaping! Whether you are about to commence a garden renovation, remodel around a new pool or you have a large commercial landscaping project to design, our answer is the same 'Don't worry!'
Hunter Fencing & Landscaping will assist you with all aspects of your landscape design, horticulture and plant selection, turf supply and installation as well as construction of built areas such as patios, gazebos and ponds.
Our fully licensed landscape designers can help you with water saving features such as a native garden or a drip irrigation system. Servicing the Upper Hunter, we have products to suit everybody's lifestyle from raised veggie gardens to look after your back, to renewable timber and recycled garden edging products for the environmentally conscious garden designer.
Add Value to Your Property
Landscaping is worth doing properly whether you are staying in your home or looking to sell. Surveys have shown that well designed gardens add value to a property anywhere from 3-20% depending on the degree of landscaping. Landscaped properties also sell faster.
Hunter Fencing & Landscaping is a member of Landscape NSW & ACT. We network with other experts in our industry and have access to the latest innovations, which means we can offer up-to-date and premium quality landscaping products and solutions.
Landscape Design Process
While we love our work, we appreciate that the whole landscape design process can be daunting and potentially expensive for clients who aren't familiar with garden design and who perhaps don't love it as much as we do! Don't worry the Hunter Fencing & Landscaping design process will save you time, money and stress. After all, it really should be a fun and exciting project! This is how we work:
First consultation in your garden or outdoor area with a fully licensed Structural Landscaper to discuss your needs and your garden design ideas.
The landscaper will present various design ideas to you.
The landscaper will mark up your garden or outdoor area with special paint so that you can visualise the design.
The landscape designer will draw up the garden design plans as an A3 detailed artistic impression.
If a Development Application is required, the landscape designer will draft the associated elevations and engineer drawings.
Hunter Fencing & Landscaping will complete all DA paperwork, liaise with Council and meet the certifiers on site so you don't have to worry about being available.
All work is fully insured and guaranteed to make you smile.
Hunter Fencing & Landscaping is well known in the Scone and Upper Hunter area for providing only high quality products, first class design skills and a team of landscapers who are passionate about customer service and their work. Our products and services include horticultural advice, plant selection, turf, garden lighting, garden edging and irrigation systems. As fully licensed Structural Landscapers, we can design and build your patios, gazebos, arbours, water features, ponds, fences and retaining walls. Call us today and let Hunter Fencing & Landscaping take care of all your requirements.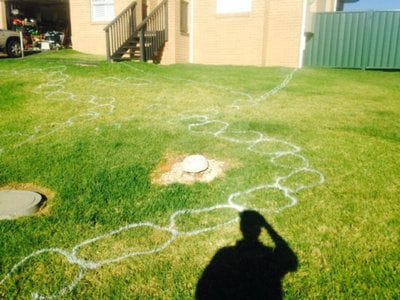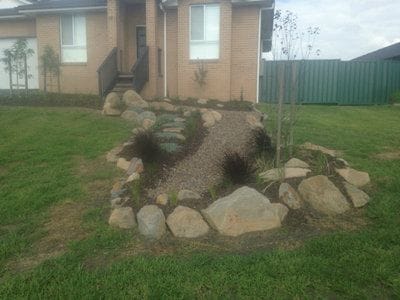 Before After