Testimonials
The boys should be proud of the pond and creek bed, it looks sensational. We've already got dragonfly larva in the pond and lots of dragon flies around it. We have a resident frog and the birds are ...
Katie and Stephen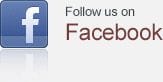 The Team at Hunter Fencing & Landscaping
We are proud to have been in the landscaping business for 20 years now and love living in Scone. We are also proud of the outstanding work that our employee and apprentice landscapers do every day. The referrals, repeat business and messages of appreciation from our residential and commercial clients around the Upper Hunter are always welcome.
As a family, we are actively involved with local community events such as the Scone Horse Festival. As a business, we support other Upper Hunter companies by sourcing supplies from local firms.
We feel that it is important to have a Mission that drives the direction of any company. Our Mission is at the heart of our landscape design business and underlines our methodology, culture and employee approach to their work.
Hunter Fencing & Landscaping Mission
Hunter Fencing & Landscaping carefully selects apprentices and provides high quality training to produce dedicated and passionate landscapers.
Hunter Fencing & Landscaping's talented team of landscapers design and create outstanding commercial and residential landscaping projects. All work is of the highest quality and fully guaranteed.
Hunter Fencing & Landscaping clients are never price driven. Clients know that we use nothing less than the best quality supplies and materials.
Hunter Fencing & Landscaping's team are well presented and interact with clients positively, always with a greeting on arrival and taking a personal interest in each individual project.
Hunter Fencing & Landscaping's team work on each job as if it were their own and they are passionate and dedicated to completing every job to the highest quality.
Hunter Fencing & Landscaping's team work together and support each other, always showing respect and sincerity.
Hunter Fencing & Landscaping's team play above the line in everything they do, embracing full accountability.
We look forward to working with you and bringing your landscaping dreams to life.
Nigel and Katherine Meier