Testimonials
Our preschool has recently engaged Nigel and his team from Hunter Fencing and Landscaping to renovate our playground and we are thrilled with the results. Nigel's creative input and his knowledge of playground safety regulations and requirements made the design process incredibly easy and inspiring. The work was completed professionally and on time! We highly recommend engaging Hunter Fencing an...
Singleton Preschool Management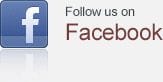 Glass Pool Fencing
It is very important when designing a pool area to ensure that all of the fencing is complient with the Australian Satndards, although there is no doubt that the wrong fence can ruin the whole look of your pool area, frameless and semi frameless glass fencing is a great way to comply with the Standards and stiil maintain a stylish look.