Testimonials
Thank-you so much.
Wanting to bring to your attention that the guys that worked on completion of the job; were outstanding.
They were so friendly, courteous and not to forget ... even looked out fo...
Margie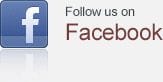 ---
5
Thank you for completely renovating my front and back yard. I could not be happier!!
Dot Cowie
---
5
Hard workers, great team, creative, inspirational, fantastic ideas, awesome choice of colouring and made beautiful, magical place for children! THANK YOU VERY MUCH!!!
Chantal
---
5
Thanks Kath, Ree and I love the fence and all Nigels help and advice as the job happened.
Mark
---
5
Can you please tell Nigel and the rest of the team "thank-you", the girls and Buster are so happy!!!
Jessica
---
5
A big thanks to Nigel and his team for a job well done.
Stephen and Katie