Testimonials
The boys should be proud of the pond and creek bed, it looks sensational. We've already got dragonfly larva in the pond and lots of dragon flies around it. We have a resident frog and the birds are ...
Katie and Stephen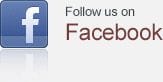 Retaining Walls Newcastle, Scone, Aberdeen, Muswellbrook, Denman, Singleton and Maitland.
People often think of retaining walls as something you either need or you don't. But while it's true that retaining walls have a functional purpose and are often a legal safety requirement, a retaining wall can really enhance the look of a garden or outdoor area.
The retaining wall design and clever use of materials such as rock, boulder, treated pine, sandstone, block and specialist masonry can turn a practical wall into a feature wall. A retaining wall can transform a sloping block, not just aesthetically, but functionally as well. Imagine your sloping backyard with a series of colourful flowerbeds or an outdoor table set on level ground for afternoon tea.
Hunter Fencing & Landscaping is fully licensed for Structural Landscaping. We design and build all types of practical and feature walls and can also repair existing retaining walls. The most popular retaining wall materials are H4 treated pine, besser block, concrete panel, segmental block and masonry, rock, boulder and sandstone. All our retaining walls have a ten-year labour and materials warranty.
| | | |
| --- | --- | --- |
| | | |
| BEFORE | | AFTER |
Devopment Application for the Upper Hunter.
If you are building a retaining wall over 600mm high, a Development Application must be lodged with Council or an accredited certifier. If you build an unapproved retaining wall, it becomes a liability, particularly when you later want to sell the property and the purchaser's solicitor makes the usual compliance checks. In addition, incorrectly built walls may be unsafe and can put your family, visitors and even your house structure at risk. Hunter Fencing & Landscaping will take the stress out of the DA process and manage all the necessary paperwork and inspections for you.
Simple or Designer Retaining Walls
Whether you need advice, a simple retaining wall for safety or drainage purposes, a repair, or you want to create a dramatic garden feature with a series of artistically designed retaining walls, Hunter Fencing & Landscaping can assist you.
Hunter Fencing & Landscaping works with domestic, residential and commercial clients in Scone and around the Upper Hunter. Please visit our Gallery pages to view some of our recent retaining wall design and construction work.