Testimonials
The boys should be proud of the pond and creek bed, it looks sensational. We've already got dragonfly larva in the pond and lots of dragon flies around it. We have a resident frog and the birds are ...
Katie and Stephen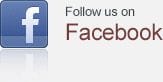 Shade sails, water features and outdoor structures
Landscaping doesn't just have to be plants, gardens and turf. Shade sails create a great shade area and also double as a feature especially if the steel posts are replaced with the stunning ironbark posts featured in these pictures. Water features are a fabulous addition to any landscaped area. Other great landscape additions are outdoor structures as pictured including arbours, gazebos and stone walls.