Testimonials
We are still in awe of how it all turned out and Max still comments on looking out of the window "who belongs to the garden and how lucky they are" its all still surreal. Once again thanks to all of you for the fantastic job that was done and we have had some wonderful comments from our neighbours.
Max and Sylvia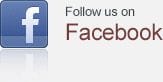 Scone Backyard Landscape Design
The team transformed this Scone backyard into an outdoor oasis using existing pavers and some old pavers that the owners had stored in the shed. A touch of concrete paint brought the old to new. Placed throughout the garden surrounded by pebble leads the way around the garden. This simple garden design has completely changed the look of this outdoor area.