Testimonials
I would like to thank Nigel and his men for the work they have done, we have been impressed not only with the finished/final product but with the professionalism and manner in how Nigel and his men ...
Sean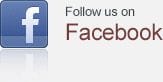 Retaining walls
Retaining walls are essential when dealing with drainage issues around buildings. They are also a fabulous way to transform a unused sloping yard into a level playground for the kids or outdoor entertaining area.
Retaiining walls can be built from a wide range of blocks that come in all colours,shapes and sizes. Other construction materials are timber, brick, bessa block and concrete. Servicing Scone, Muswellbrook, Singleton, Maitland, Thornton and all surrounding areas.