Testimonials
I feel it is a job well done. Nigel and the team are to be congratulated for their co-operation. I am now contemplating future projects. I will certainly be giving you guys a call along with highly...
Lynda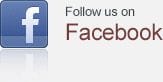 Outdoor steps and stairs
Outdoor steps and stairs are an essential addition ot any multi level outdoor area. However, they can also make a fabulous feature.Whether it is a large slope or slight dip there is nothing better then walking down a beautiful set of steps or stairs to another area of the garden. The options are almost endless from stepping stones, a formal staircase or rustic bushstairs. There are outdoor stairs for all tastes. Servicing Scone, Muswellbrook, Singleton, Maitland and all surround areas.