Testimonials
Thanks Kath, Ree and I love the fence and all Nigels help and advice as the job happened.
Mark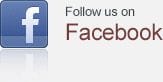 Muswellbrook Preschool
Muswellbrook Preschool 'state of the art' extension needed a playground to match. Hunter Fecning and Landscaping had a ball working with the architects and the preschool staff and children to create this kids wonderland complete with camp seating, dry creek beds, vegetable gardens, a huge sandpit and a bike track that weaves throughout the entire playgound complete with humps, giveway and stop intersections and a designated parking area.