Testimonials
Called in at the Preschool late this afternoon it looks so good. You guys are amazing!
Fiona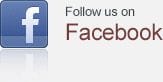 Murrurundi Preschool Playground.
Murrurundi Preschool playground was transformed into a children's wonderland with the addition of bike paths winding around the entire area complete with timbers to ride over. A grass mound was created with timber steps to the top and a slide to the bottom. A dry creek bed was installed to surround the little boat.