Testimonials
The boys should be proud of the pond and creek bed, it looks sensational. We've already got dragonfly larva in the pond and lots of dragon flies around it. We have a resident frog and the birds are ...
Katie and Stephen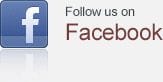 Murrurundi Preschool Playground.
Murrurundi Preschool playground was transformed into a children's wonderland with the addition of bike paths winding around the entire area complete with timbers to ride over. A grass mound was created with timber steps to the top and a slide to the bottom. A dry creek bed was installed to surround the little boat.