Testimonials
Thank you for completing the driveway. It looks 100% better and with this rain we are no longer driving in mud! We were very impressed with your level of service and attention to detail and will ha...
Aaron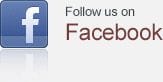 Denman Landscaping Stage 3
Stage 3 of the Denman landscaping project has recently been completed. Paved with beautiful Altantic Stone with a flamed finish beneath a long walkway made of western ironbark. The pathway is fitted with uplights to show case the walk way which will be covered with a stunning wisteria. Half way along the path is an entertaing area which will be an entrance to stage 4 of the Denman Landscaping Project. Continuing on from the entertaining area is a stunning urn water feature complete with a merbau sitting area to relax and enjoy the scenery.