Testimonials
The boys should be proud of the pond and creek bed, it looks sensational. We've already got dragonfly larva in the pond and lots of dragon flies around it. We have a resident frog and the birds are ...
Katie and Stephen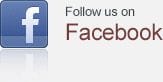 Denman Landscaping Stage 3
Stage 3 of the Denman landscaping project has recently been completed. Paved with beautiful Altantic Stone with a flamed finish beneath a long walkway made of western ironbark. The pathway is fitted with uplights to show case the walk way which will be covered with a stunning wisteria. Half way along the path is an entertaing area which will be an entrance to stage 4 of the Denman Landscaping Project. Continuing on from the entertaining area is a stunning urn water feature complete with a merbau sitting area to relax and enjoy the scenery.