Testimonials
Please let Nigel and the boys know (and yourself) how pleased I am with the finished job and how refreshing it is to deal with a professional and no nonsense business.
Shane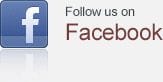 Denman Landscaping Stage 1
The very first stage of the Denman landscaping project started as a blank canvas. The house had been renovated a few years earlier and needed a beautiful garden to match.
The boundary gardens were mounded and filled with native shrubs, ground covers and trees in lieu of a fence, offering privacy and intrigue with stunning sandstone structures welcoming visitors down the garden path. The curved garden path is exposed aggregate surrounded by a lush lawn leading from all directions to the classic water feature surrounded by white iceberg roses.
The grand ironbark arbour is the perfect entrance from the driveway leading along the front of the house bordered by quaint cottage gardens.
A hidden shaded path filled with ground covers and small shrubs sheltered by the old gnarly callistemon leads to a fabulous sandstone wall which is the entrance to stage 2 of the landscaping project.
All of the sandstone was a treasure found during the house renovations and is now returned to its rightful place on display for all to admire.